Who we are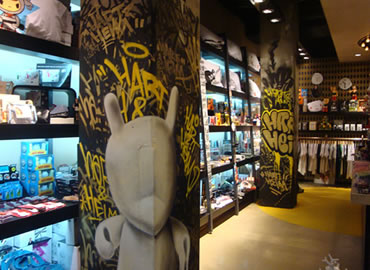 Looking for that perfect gift for your family, friends or loved one?
We have scoured the globe for the best products, personal gifts and creative living ideas for you.
Hart & Heim is where you can find something quirky and affordable thats more than just your average gift.
We work closely with manufacturers from all over the world and are committed to bringing you the best lifestyle products and unique shopping experience in Australia to your doorstep, hassle free.
Read more
What we offer
We know how difficult it can be find that perfect gift for your loved one - especially for the person who already has everything. That's why here at hart&heim, we bring you the coolest most unique products from across the world. With thousands of fun and quirky gift ideas for men, women and kids, you will never be stuck looking for a present again!
hartandheim.com.au is a unique online gift store based in Sydney, Australia and we have been running since July 2006. Every day we make it possible for all our customers to make the ones they love, smile.
Our website is a great way to check out our full catalogue, especially if you cannot visit our stores or live outside of Sydney. We even ship worldwide.
At hartandheim.com.au, we know you are looking for a gift that stands out among all others. That is why hartandheim.com.au offer hundreds of unique gifts designed exclusively for our customers. We also understand the importance of creating extra value in our services along with delivering good quality products to our dedicated customers. More importantly, we treasure the business relationship with our customers and are committed to providing the best solutions for you.
Message from,
hartandheim.com.au
Online Gift Store Australia
Hart&heim PTY Limited.
PO Box 939,
Gymea, NSW 2227.
Telephone: +61 (04) 12007945
E-mail: customerservice@hartandheim.com.au
ABN: 23 123 508 663